Sail the sea with our jetski and live a unique moment
Tour of 1 hour by jet ski – 180€
Circuit of 15 minutes – 50€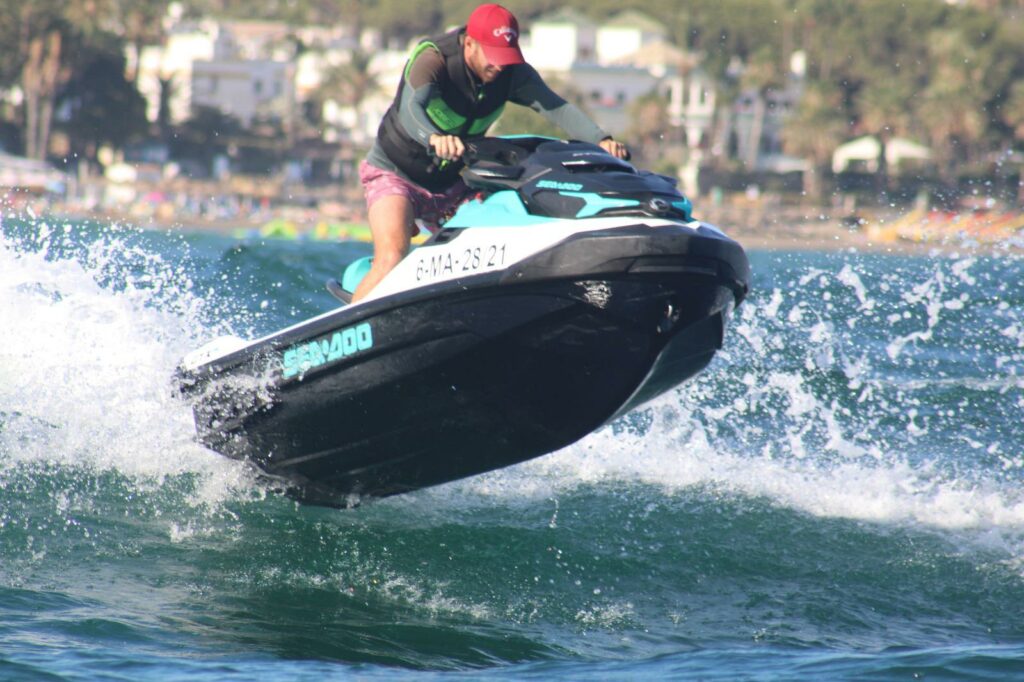 Jet skis in Marbella: The best aquatic leisure
Jetski Marbella: The best jet skis
Reaches speed peaks of more than 100 km / h and release all the adrenaline with our jet skis in Marbella. Feel like the king of the sea and the Marbella coast gliding on the surface at breakneck speed!!
Our jet skis offer a simple riding experience, since they are modern jetski models with great stability and balance. Drive your jet ski with total mastery and safety.
Enjoy the experience alone or as a couple thanks to our double seat motorcycles. There is plenty of room for two people. Book now and discover what it feels like to drive a jet ski for two in Marbella!!
If you are looking for new experiences and you like the sea, Do not think twice and book a circuit of jet skis in Marbella. We offer a quality service for both beginners and repeat offenders. Our professional instructors teach you from scratch so you can handle the bike with ease, safely and experiencing what it is like to travel the sea more than 100 kilometers per hour.